Wolico Engineering Sdn Bhd
71, Jalan Ekoperniagaan 4,
Taman Ekoperniagaan 2,
Senai Airport City,
81400 Senai, Johor
,
Malaysia.
+6017-676 2688
+6016-733 5689
Dea Gulliver
Autogate System --- Dea ---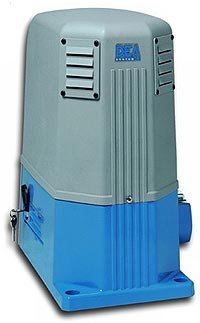 Electromechanical siding operator for industrial gates
Gulliver is the operator for industrial sliding gates from 1000 kg to 2200 kg, where an intensive duty is required. Thanks to the electronic clutch, the safety is assured. The built-in control board with anti-crush safety device, built-in 433MHz radio receiver, speed adjustment during normal cycle and slow down in opening and closing motor controller by encoder provides rapid, precise and stable programming and contributes to the quick installation of the Gulliver.


Download PDF File